Home
Sound East is the Lowestoft and District Talking Newspaper Charity. We started in 1979 and have over 53 volunteers. There are five other talking newspapers in Suffolk, nine in Norfolk and over 500 across the UK.
We produce a weekly news recording, approximately 90 minutes long, as well as a fortnightly 'Informer' and an occasional magazine. More details about what we do can be found by clicking on the "What do we do?" button above.
Don't forget to look at the News and Events page to see what events we have coming up! You can also keep up-to-date by 'Liking' the Sound East Facebook page!
VOLUNTEERS NEEDED:
We help bring the news to visually impaired people across Waveney - providing a vital weekly service for residents. But the team at the Lowestoft and District Talking Newspaper Charity urgently need more helpers to continue our work. Run entirely by volunteers, Sound East produces a free 90-minute weekly audio recording of the Lowestoft Journal, together with a bi-weekly Informer recording and an occasional magazine, for partially sighted people in the Lowestoft area. Recordings are dispatched individually on a USB stick, and listeners are provided with their own machine to play them on. There are four news teams that are part of the free service, each of whom has an editor. Every Friday evening, they gather to read the pages of the Lowestoft Journal, ready to post out to about 100 people who regularly use the service. All of the main news items are included, along with the more interesting small articles, obituaries and details of duty chemists. But we urgently need new volunteers to help in a range of disciplines - with a minimum commitment of two hours per month required.

Roles include pouch sorting, registration duties, reading, recording, and copying at the venue, based at 88 Alexandra Road in Lowestoft.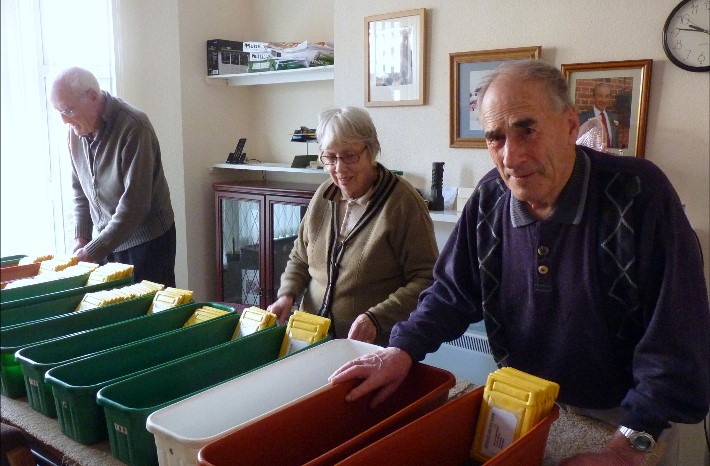 If you are interested in receiving copies of the recordings, or you wish to volunteer as a reader or a recordist, or help with copying, registering and packaging recordings, please contact 01502 581823 or visit the website at www.soundeast.org.